This week's manicure comes to you from way back in November!
See...I told you I've been taking pictures but just not posting!!
Julep's Shari with a Bonnie on top
Seeing these makes me think I'll have to revisit this combination again. I really like it! And it would be a great spring color!
Thanks for joining in on the trip down memory lane!
Come link up with the rest of us: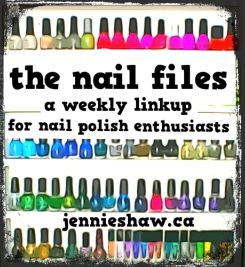 And have a wonderful Friday!!