Today is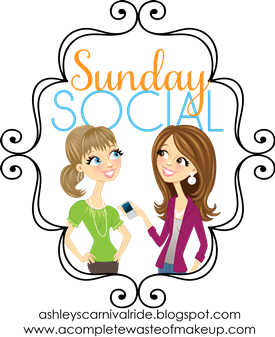 Here are this week's questions:
1. What was your favorite trip/vacation/activity this summer?
Hubs got a couple days off the weekend of my birthday and went to Arizona with me to see my parents. That's a 8 hour drive one way, folks! And he is not a road trip aficionado! He loves me!!
2. Favorite look of the summer?
I loved all the bold colors that came out. Was not a fan of the many, many, MANY sleeveless tops I found. I need work shirts, people. And a summer sleeveless means an extra layer to keep it professional...and that means a rise in body temperature, sweat, and an all around uckie feeling! But the colors were cute!
3. What is one thing you wish you had gotten to do?
Hang out by the pool more...white girl is WHITE (as in, put those sun glasses on folks). And hang with my brother in law (he passed a month ago). You never know how much time you really have and how much you've missed until you can't do it anymore.
4. Favorite song(s) of the summer?
and
*disclaimer - not a fan of the dancing girls as I didn't expect them to be dressed that way (hello, it's country music, not rap)...but I still LOVE this song!*
5. Favorite movie/TV show of the summer?
Movie: Brave & Avengers
TV Show: Army Wives
Stay tuned for next week's questions. They'll be about this here blog you're reading!
Happy Sunday, y'all!