Once again, I'm joining this link up this week: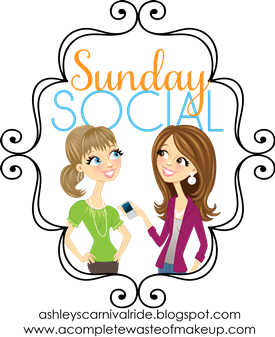 Here are this week's questions.....
1. What is your favorite Fall activity?
* Watching football, college or NFL, with my husband!
2. Do you follow a football team? If so, which one and why?
* I am a Florida Gator girl and I have been since I was little. It started as a way to goad my uncle, who is an FSU fan as they are state rivals in Florida, where I was born and raised. And then it just kind of stuck through the years.
3. What is something fun about Fall in your area?
* Mr S and I are huge Disneyland/California Adventure junkies (we have season passes). It's fun to see all the characters dressed for Halloween, and the Disney Villians are out more during the Fall months too.
4. Fav Fall outfit staples?
* The usual: Jeans. But for Fall I typically add a hoodie/pullover sweatshirt of some kind or a big comfy sweater. This year I finally have a pair of cowboy boots, so I see myself in those quite a bit in the coming months.
5. Thing you are looking forward to most about this coming Fall Season?
* Well, November is our anniversary month and we will be celebrating one year as a married couple. So, that's big. But nothing else exciting that I can think of yet.
6. Favorite Fall holiday? Traditions?
* Halloween - I like all the costumes that are new each year and the creative ways some parents and kids do their costumes. No traditions in place, yet, though.
Now it's your turn. Come link up with the rest of us and maybe find some new blog friends.
Later...